This site brought to you by Stefan Gonick
EFT Practitioner, Trainer and Soulmate Attraction Mentor
www.EFT-Alive.com Single2Soulmate.me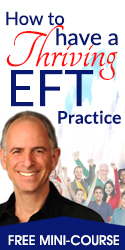 Disclaimer: The presenters feel that these workshops generate extraordinary benefits for all attendees. However, EFT is a very flexible process and thus the workshops represent the views of the presenter(s) and do not necessarily reflect those of EFT, Gary Craig or Stefan Gonick, the owner of this web site.
Workshop Information
Trauma Buster Technique

Date:
Saturday, September 19, 2020 to Monday, September 21, 2020
Time:
10 am to 18 pm
Num Days:
3
Cost:
€ 525.00
Presenter(s):
Maya de Vries, TBT Trainer, EFT Master
Location:
Neufelder Str. 51
Cologne, 51067 Germany
Phone:
+49-221-99200013
Email:
Email Presenter
Web Site:
https://tbt-workshops.com
Return to Workshop Listing
---
3-Day TBT Workshop in Cologne, Germany

The Trauma Buster Technique utilizes the latest findings on neuroplasticity. TBT "cracks" the encryption of a traumatic life experience by seeking the major shock point in it and then alienating and defragmenting it on the primary perception channel. In the TBT process, the memory is decoded in four steps and stored in new encoding. This changes the emotional and physical experience of this memory.

The technique was developed by my EFT Founding Masters' colleague Rehana Webster, BSc. TBT is a combination of EFT tapping and NLP (Neurolinguistic Programming) formats. Rehana has worked for ten years on refining the technique and can look back on great successes in her work with traumatised women and children, detainees, refugees and soldiers.

For many years, the resident of Australia and New Zealand has been volunteering in crisis areas, where she helps adults and children to free themselves from the symptoms of trauma with her gentle method and sensitive nature. She is regularly active in Pakistan, Lebanon and Jordan.

During the three days of the workshop you will learn the four step TBT protocol for the elimination of posttraumatic stress. The training is both practical and experiential: each step is explained and demonstrated separately, and then tried out individually by the participants in self-application. On the third I do a demo with the complete protocol and afterwards the participants work with this in pairs.

For certification as TBT Practitioner Rehana Webster additionally requires three case studies. Upon submission, these are carefully perused and evaluated by me. If they find my recognition, you will attain TBT Practitioner status and receive the TBT Practitioner certificate.

Participation in this workshop does not require any prior knowledge – neither in NLP nor in meridian tapping techniques. An elaborate handout is included in the workshop fee.

Starting: Saturday, October 6, 2018 | Sunday, October 7th and Monday, October 8th: 9:30 a.m.
Ending: Saturday/Sunday 6 p.m. | Monday: 5:30 p.m.

Fee: € 525.00 (incl. 19% VAT)

Venue:
"RAUM für ZEIT"
Im Hilgersfeld 24
51427 Bergisch Gladbach (near Cologne)
Germany

For registration as well as further information on the workshop location, directions and accomodation:
refer to https://tbt-workshops.com//tbt-workshops/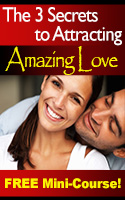 Discover the 3 Keys to
Finding Lasting Love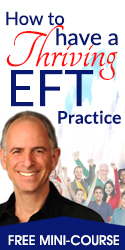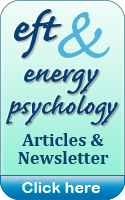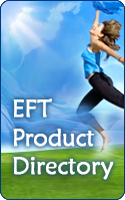 EFT never ceases to amaze me! The process is gentle and often provides benefits where other methods fail.

— Dr. R. Vergini, MD