This site brought to you by Stefan Gonick
EFT Practitioner, Trainer and Soulmate Attraction Mentor
www.EFT-Alive.com Single2Soulmate.me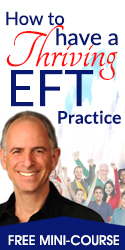 Disclaimer: The presenters feel that these workshops generate extraordinary benefits for all attendees. However, EFT is a very flexible process and thus the workshops represent the views of the presenter(s) and do not necessarily reflect those of EFT, Gary Craig or Stefan Gonick, the owner of this web site.
Teleclass Information
Food Cravings, etc.

Reducing food cravings, body image issues and resistance to exercise
Date:
Wednesday, December 04, 2019
Time:
1 to 3pm
Num Days:
1
Cost:
$125 for series of 6 | $25 per session
Presenter(s):
Kelly Roughton
Location:
This is a teleclass.
Phone:
514-770-1608
Email:
Email Presenter
Web Site:
http://www.InnerShining.com
Return to Workshop Listing
---
As women, we often have real issues with food and our bodies. We have cravings, we give in to emotional eating, we look in the mirror and see horrors and deformity where there are simply normal human bodies and we have trouble finding the time and motivation to exercise.

This six-session on-line group circle that meets for two hours twice a month is not about diet it's about becoming aware of the underlying drivers -thoughts, past experiences, physical sensations in the body- that create uncomfortable behaviours around food and body and neutralizing them using tapping (Emotional Freedom Techniques/EFT) and other helpful tools.

Tapping is a mind/body technique where we use our fingertips to tap a few specific acupuncture points on the face and upper body while focusing on a negative emotion, a repetitive thought or an uncomfortable physical sensation. These easy steps lead to an emotional release and a shift in perception.

When you free yourself of the hidden beliefs and ideas that encourage behaviours that make you unhappy, your life in your body will be lighter, easier, more pleasant no matter your size.

Cost: $25 per session | $125 prepaid for all 6

PLEASE EMAIL OR TEXT ME TO CONFIRM YOUR PRESENCE AND FOR PAYMENT OPTIONS.

Link to connect via Zoom will be sent after payment (at least one hour before session begins).

DATES - Wednesdays, 1-3pm ET:
* December 4th and 18th
* January 8th and 22nd
* February 5th and 19th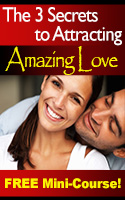 Discover the 3 Keys to
Finding Lasting Love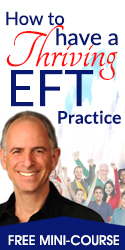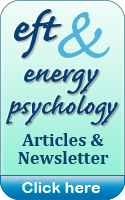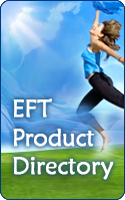 EFT never ceases to amaze me! The process is gentle and often provides benefits where other methods fail.

— Dr. R. Vergini, MD