This site brought to you by Stefan Gonick
EFT Practitioner, Trainer and Soulmate Attraction Mentor
www.EFT-Alive.com Single2Soulmate.me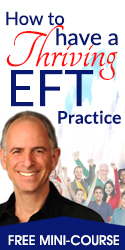 Disclaimer: The presenters feel that these workshops generate extraordinary benefits for all attendees. However, EFT is a very flexible process and thus the workshops represent the views of the presenter(s) and do not necessarily reflect those of EFT, Gary Craig or Stefan Gonick, the owner of this web site.
Workshop Information
EFT International Level 1&2 Practitioner Training

Date:
Friday, August 09, 2019 to Sunday, August 11, 2019
Time:
10AM--6PM
Num Days:
3
Cost:
$747 ($697 before 7/5)
Presenter(s):
Jennifer Moore
Location:
Address Given Upon Confirmation of Registration
North Yarmouth, ME, USA 04097
Phone:
2079560338
Email:
Email Presenter
Web Site:
http://EFTinstruction.com
Return to Workshop Listing
---
Join me for 3 immersive days of EFT at my timber frame studio, located a few miles from the breathtaking Maine coast. These trainings are literally "hands on" and offer lots of opportunities to experience & practice tapping along with thorough coverage of Level 1 foundations and Level 2 practitioner skills.

• Explore ways to support your own healing process.
• Release blocks, improve business & establish your role as a expert.
• Learn techniques, strategies & creative approaches to facilitate EFT with grace & ease.
• Develop skills that make you a knowledgeable & effective professional who gets results.
• Become an EFT practitioner so you can provide solutions that create deep and lasting change.

I bring over 30 years of experience as a healer and intuitive mentor working with empathic, creative and sensitive souls. As an empath myself I had to learn how to work safely and effectively instead of taking on all the stress and worry of those I served. I bring this awareness and approach to my trainings and mentoring. I work with you to establish good, clean & solid professional habits along with impeccable psychic & emotional hygiene. I share EFT with a step by step approach that's designed to help you integrate the fundamentals of tapping, find your groove and develop the confidence that will allow you to be a fantastic practitioner.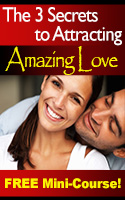 Discover the 3 Keys to
Finding Lasting Love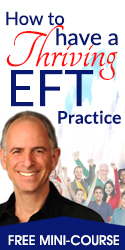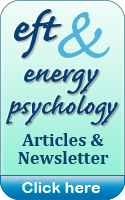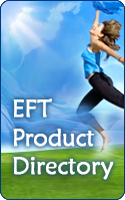 EFT never ceases to amaze me! The process is gentle and often provides benefits where other methods fail.

— Dr. R. Vergini, MD