This site brought to you by Stefan Gonick
EFT Practitioner, Trainer and Soulmate Attraction Mentor
www.EFT-Alive.com Single2Soulmate.me

Disclaimer: The presenters feel that these workshops generate extraordinary benefits for all attendees. However, EFT is a very flexible process and thus the workshops represent the views of the presenter(s) and do not necessarily reflect those of EFT, Gary Craig or Stefan Gonick, the owner of this web site.
Workshop Information
Essential Skills in CEP Level 1 - BOSTON (Woburn, MA)

12 CE/CME/CNE available
Date:
Saturday, March 02, 2019 to Sunday, March 03, 2019
Time:
9:00am 5:30pm
Num Days:
2
Cost:
$395 until Jan 14th ACEP members save $40
Presenter(s):
Kristin Holthuis, MD, DCEP
Location:
HILTON BOSTON/WOBURN
2 Forbes Road
Woburn, MA, USA 01801
Phone:
619-861-2237
Email:
Email Presenter
Web Site:
http://energpsych.org/cep
Return to Workshop Listing
---
Integrate more holistic, mind-body approaches into your practice.

Learn simple, powerful, evidence-supported practices to swiftly improve the functioning and well-being of your clients.

Master an integrative framework that helps you combine energy work with most conventional psychotherapy modalities.

This is Level ONE of a two-part series

CEP Level 1 is appropriate for all levels beginner to advanced

Understand and practice energy psychology within an overall perspective of sound science, practical application and ethical consideration. Leave with an array of tools you can use to customize treatment for specific client needs, along with a framework to integrate these tools within a psychotherapeutic model.

Who should attend?

Forward-thinking psychologists, therapists, counselors, nurses, physicians and other helping professionals.

CEP Level 1 Overview
You will learn

About the theory and research supporting energy psychology interventions
- To use the six-step CEP integrative model
- Multiple approaches to getting information from the body
- To assess and correct system-wide energy interferences that impede
treatment
- Basic meridian treatment for trauma, anxiety, pain, depression,
addictive urges, and negative feeling states such as shame
- To assess and clear common blocks to treatment that increase
resistance and decrease motivation for change
- About ethical issues in energy psychology

DAY ONE
Introductions
Learn the "big picture" of energy psychology
Build knowledge as an EP practitioner
History of EP
Science (meridians, polarities, theories about EP)
Research
Practice the techniques and mindset for muscle testing
Learn and practice the first three steps in the CEP model
Step 1: Attuning the Client
Step 2: Preparing the Energy Field
Step 3: Identifying Target Problem

DAY TWO
Learn and practice the second three steps in the CEP model:
Step 4: Addressing Psychoenergetic Reversals
Step 5: Doing One Round of Treatment
Step 6: Evaluating Progress, Next Steps
Practice a full CEP six-step process
Learn the components of ethical EP practice and risk management
David Gruder, PhD, DCEP - psychologist and award-winning author, was ACEP's co-founder and first president. David is the founder and CEO of Integrity Revolution, whose mission is to assist entrepreneurs, leaders and helping professionals Make Integrity Profitable™. He speaks, trains and consults worldwide.

Trainer - Kristin Holthuis, MD, DCEP, is a holistic family doctor who has integrated EP completely in her professional practice. As a certified CEP, TAT, EFT, TFT-alg and Matrix Reimprinting trainer, she loves to train professionals and introduce EP modalities into the health care system.

100% Satisfaction Guaranteed!
If you are not pleased with this workshop after the first day, let your trainer know at the end of the day. We will issue you a full refund!

Level 2- June 1-2, 2019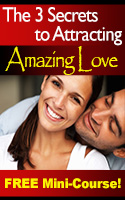 Discover the 3 Keys to
Finding Lasting Love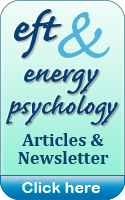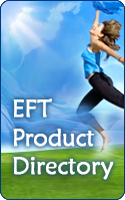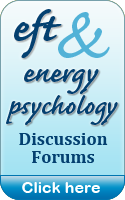 EFT never ceases to amaze me! The process is gentle and often provides benefits where other methods fail.

— Dr. R. Vergini, MD