This site brought to you by Stefan Gonick
EFT Practitioner, Trainer and Soulmate Attraction Mentor
www.EFT-Alive.com Single2Soulmate.me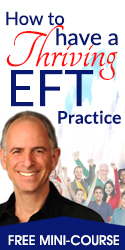 Disclaimer: The presenters feel that these workshops generate extraordinary benefits for all attendees. However, EFT is a very flexible process and thus the workshops represent the views of the presenter(s) and do not necessarily reflect those of EFT, Gary Craig or Stefan Gonick, the owner of this web site.
Workshop Information
EFT Level 1 Training Course, Phoenix EFT

AAMET Accredited
Date:
Saturday, January 19, 2019 to Sunday, January 20, 2019
Time:
10an-5.20pm
Num Days:
2
Cost:
£180
Presenter(s):
Christine Sutton and Philip Davis
Location:
92 Castle Lane
Olton
Solihull, West Midlands B92 8DF England
Phone:
01212469448
Email:
Email Presenter
Web Site:
http://phoenixeft.co.uk/
Return to Workshop Listing
---
EFT Level 1 Course, AAMET Approved

The foundations of EFT theory and practice for self-work and beginning to work with other people.

Venue: Solihull, near Birmingham

2 day course, 10am-5.30pm both days

Fees: £180 for Level 1
.

Trainers: Christine Sutton and Philip Davis are experienced AAMET registered and Accredited Master Trainers in EFT. All courses conform to the current AAMET guidelines for content and are certificated.

The level 1 course is suitable for beginners or those with a limited knowledge of EFT. You will be able to treat yourself, your family, friends or clients and see them gain a brighter outlook as their emotional issues begin to collapse.

For those who intend to go on into professional practice this training course is just the first step and can be followed a few weeks or months later by Level 2 training, and then certification and accreditation at EFT Practitioner level.

Session contents include:
• The theory behind EFT, its history and its links with other holistic therapies such as Acupuncture, Acupressure and Kinesiology.

• Discussion of the Range of applications of EFT.

• The basic method of applying the technique to self and to other people.

• Shortcuts and extra techniques.

• Evaluating intensity of issues

• Isolating Issues and aspects and dealing with them

• Formulation of affirmations for use with the technique.

• How to assess progress with the issue you are tackling.

• How to test whether you have successfully dealt with the problem.

• What it means when no progress is apparent and how to overcome this.

• Demonstrations with Borrowing Benefits.

• Working with your issues and watching them dissolve, live.

• The importance of self-work.

• Limitations of Level 1 work-where not to go with this level of expertise!

We include tips on how to improve your work, shortcuts to the technique and a view of the more advanced forms of EFT including the cutting edge techniques as they are introduced so that you can grasp the enormous potential of EFT.


Why choose Phoenix EFT for your training?

• Training by Christine Sutton and Philip Davis. We are both experienced therapists and AAMET Accredited Master Trainers in EFT. Our training courses all conform to the current AAMET syllabus and requirements which offer the best standards for EFT training available in the UK

• We offer a wealth of knowledge and tips during training plus professional support services for qualified professionals.

• Most of our training is done from our home based practice. We offer a comfortable and informal safe space in which to work so that students can relax and gain as much as possible from the day.

• Easy access from M40. M42, M6 or local rail (Olton or NEC stations).

• Some onsite parking but plenty in the surrounding residential roads.

• Plenty of local BnBs within easy reach.

• Training in small groups of 4-6 so everyone is fully involved and receives the attention they deserve.

• Thorough grounding in all aspects of EFT at this level of training.

• We fully support our students for as long as they require it via email, phone, monthly EFT tapping group to practice and ask questions, frequent group supervision sessions, CPD opportunities plus therapeutic sessions to work through personal issues if required.

• Training to Level 2, 3 and Trainer as required, also with full support and back up.

We hope to meet you soon!

We offer quality EFT training to the best standards available. Our courses are relaxed and informal and the group size is a maximum of 6 so that each person can receive as much attention and support as they need. We fully support all of our students during training and afterwards.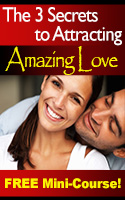 Discover the 3 Keys to
Finding Lasting Love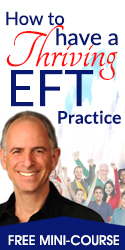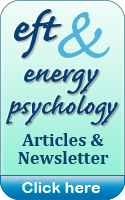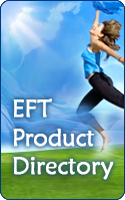 EFT never ceases to amaze me! The process is gentle and often provides benefits where other methods fail.

— Dr. R. Vergini, MD