This site brought to you by Stefan Gonick
EFT Practitioner, Trainer and Soulmate Attraction Mentor
www.EFT-Alive.com Single2Soulmate.me

Disclaimer: The presenters feel that these workshops generate extraordinary benefits for all attendees. However, EFT is a very flexible process and thus the workshops represent the views of the presenter(s) and do not necessarily reflect those of EFT, Gary Craig or Stefan Gonick, the owner of this web site.
Workshop Information
---
Are you curious about EFT, the tapping technique whose reputation is spreading around the world? Are you already familiar with EFT but want to learn how to be more effective? Or maybe you just want a refresher? If you answered yes to any of these then this workshop is for you!

In this highly experiential workshop, you will learn about EFT's origins and research but mostly we'll be tapping on our own issues. (We will not be pairing up in this workshop.) We will learn how to:

*tap for immediate stress release
*tap for our daily annoyances
*tap to reduce our cravings for specific foods
*tap for our aches and pains

You will leave with the ability to self-tap so that you can use this amazing healing technique in your daily life.

If you are interested or want more information, please contact me at
Ann@InsideOutWithEFT.com.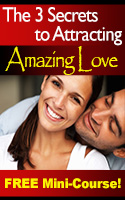 Discover the 3 Keys to
Finding Lasting Love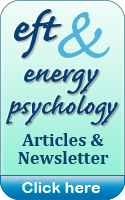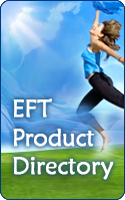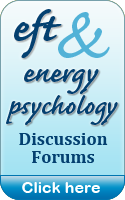 EFT never ceases to amaze me! The process is gentle and often provides benefits where other methods fail.

— Dr. R. Vergini, MD