This site brought to you by Stefan Gonick
EFT Practitioner, Trainer and Soulmate Attraction Mentor
www.EFT-Alive.com Single2Soulmate.me

Disclaimer: The presenters feel that these workshops generate extraordinary benefits for all attendees. However, EFT is a very flexible process and thus the workshops represent the views of the presenter(s) and do not necessarily reflect those of EFT, Gary Craig or Stefan Gonick, the owner of this web site.
Workshop Information
---
EFT Level 2 Workshop
Emotional Freedom Techniques
Saturday October 13 and Sunday October 14, 2018
9:00 a.m. to 5:00 p.m. each day
Focusing on EFT for Pain and Discomfort
GREAT FALLS, MONTANA

Whether you are new to EFT or an experienced practitioner, this EFT Level 2 (intermediate EFT) workshop will help you use the world's most popular acupressure tapping technique with amazing results.


• Review of EFT's foundational concepts
• Importance of intention
• Basic safety and confidentiality
• Building rapport skills
• EFT's acceptance phrase
• Calibration skills
• Using and testing intuition
• Basic and additional tapping points
• Working with trauma
• The Tearless Trauma Technique
• Variations on EFT tapping
• Breakout sessions
• Incorporating choices and affirmations
• Introducing EFT to children
• Why EFT tapping scripts don't work
• Clearing limiting beliefs
• Uncovering core issues – Detective Work
• EFT's Generalization Effect
• The EFT Toolkit
• Breakout practice sessions
• EFT by telephone or Skype
• EFT for groups
• Surrogate or proxy tapping
• Legal, ethics, and business concerns


This 2-day, 12-hour class focuses on EFT's fundamentals and demonstrates how simple step-by-step procedures, reinforced by meaningful questions, save time and effort while addressing and releasing the underlying energetic contributors to physical and emotional pain and discomfort.
This will be a small, fast-paced, hands-on workshop with an EFT Level 2 training manual, handouts, flash cards, follow-up memos, and opportunities to connect with practice partners. The workshop is endorsed by AAMET International (the Association for the Advancement of Meridian Energy Techniques) and, for those interested in practitioner certification, it fulfills a training requirement.
The fee for this workshop is $50, which can be paid by check, or you can request a PayPal invoice to pay with a credit card. To register, send an email to taptheworld@aol.com or to CJ@taptheworldEFT.com, call 914-523-3063, or mail a check made out to CJ Puotinen, PO Box 5714, Helena MT 59604. Registered students will receive a confirmation memo with all the details. Be sure to mention the workshop's date and location.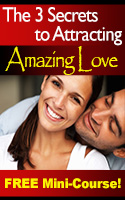 Discover the 3 Keys to
Finding Lasting Love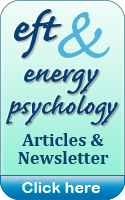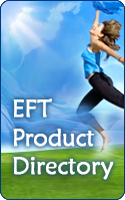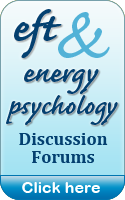 EFT never ceases to amaze me! The process is gentle and often provides benefits where other methods fail.

— Dr. R. Vergini, MD