This site brought to you by Stefan Gonick
EFT Practitioner, Trainer and Soulmate Attraction Mentor
www.EFT-Alive.com Single2Soulmate.me

Disclaimer: The presenters feel that these workshops generate extraordinary benefits for all attendees. However, EFT is a very flexible process and thus the workshops represent the views of the presenter(s) and do not necessarily reflect those of EFT, Gary Craig or Stefan Gonick, the owner of this web site.
Workshop Information
---

Level 1 EFT (Mastering the Fundamentals)
Saturday August 11 and Sunday August 12, 2018
9:00 a.m. to 5:00 p.m. each day
HELENA, MONTANA

There is no prerequisite for the Level 1 training, which provides 12 classroom hours of instruction in basic or fundamental EFT. This introduction to EFT includes:
• EFT's history and founder Gary Craig's "discovery statement."
• Meridians and tapping points.
• Measuring intensity (Subjective Units of Discomfort Scale).
• Psychological reversal.
• EFT's Basic Recipe.
• EFT's shortcut protocol
• Understanding EFT's acceptance phrase.
• The problem with "global" or general setups.
• The importance of specific events.
• Key questions for finding core issues.
• The concept of "Aspects."
• EFT's "generalization effect."
• Personal points.
• Tapping shortcuts.
• Cognitive shifts in beliefs or descriptions.
• Borrowing Benefits.
• EFT for physical pain or discomfort: asking important questions.
• EFT for cravings: a demonstration.
• EFT's "Tell the Story" technique.
• EFT's Vivid Visualization or Watch the Mental Movie
• Chasing the pain.
• How to use EFT on yourself.
• How to use EFT to help pets and other animals.
• How to demonstrate EFT to others.
• Troubleshooting – what to do if EFT isn't working.
• Gary Craig's "Personal Peace Procedure."

This workshop includes group demonstrations and one-on-one work. All who attend will have ample opportunities to work on their own issues as well as those of others. The workshop includes a free training manual, course handouts, recommended reading list, and follow-up memos.. This AAMET Level 1 workshop is a required course for those working toward practitioner certification.
CJ Puotinen holds advanced EFT practitioner certifications from EFT founder Gary Craig (EFT Cert-I and EFT Cert-II), the Association for Comprehensive Energy Psychology (ACEP Certified Advanced EFT Practitioner, ACAP-EFT), Gold Standard EFT Advanced Practitioner, (GSEFT adv), and AAMET International. She is an AAMET Accredited, Certified EFT Master Trainer of Trainers.

TO REGISTER: Send a check for $50 to CJ Puotinen, PO Box 5714, Helena, MT 59604 or send an email to taptheworld@aol.com or to CJ@taptheworldEFT.com and request a PayPal invoice for this event. If you have previously attended a Level 1 EFT workshop with CJ, you are invited to attend at no cost. Be sure to mention which EFT Level 1 workshop (Great Falls or Helena) you plan to attend.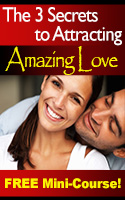 Discover the 3 Keys to
Finding Lasting Love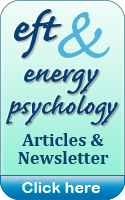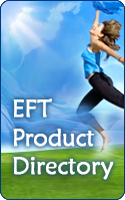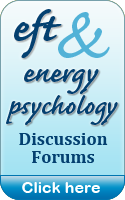 EFT never ceases to amaze me! The process is gentle and often provides benefits where other methods fail.

— Dr. R. Vergini, MD