This site brought to you by Stefan Gonick
EFT Practitioner, Trainer and Soulmate Attraction Mentor
www.EFT-Alive.com Single2Soulmate.me

Disclaimer: The presenters feel that these workshops generate extraordinary benefits for all attendees. However, EFT is a very flexible process and thus the workshops represent the views of the presenter(s) and do not necessarily reflect those of EFT, Gary Craig or Stefan Gonick, the owner of this web site.
Workshop Information
AAMET EFT Level 3, LANGLEY, WA, DEC 1-2, 2018

Date:
Saturday, December 01, 2018 to Sunday, December 02, 2018
Time:
9am-5pm
Num Days:
2
Cost:
$395
Presenter(s):
Alina Frank
Craig Weiner
Location:
5611 Bayview Rd.
Langley, WA, USA 98260
Phone:
909-5469
Email:
Email Presenter
Web Site:
http://www.efttappingtraining.com/aamet-eft-level-3-langley-wa-december-1-2-2018/
Return to Workshop Listing
---
AAMET EFT Level 3, LANGLEY, WA, DEC 1-2, 2018
https://www.efttappingtraining.com/aamet-eft-level-3-langley-wa-december-1-2-2018/

To obtain the early bird discount, please use the code word EARLYBIRD in your PayPal registration to receive the $45 discount up until 30 days (11:59 PM, November 1, Pacific time, US) prior to the start date of the workshop.

This advanced AAMET Level 3 EFT training is geared to those tapping practitioners who are looking to advance their skills to a significantly elevated level of expertise. The art of EFT delivery is emphasized, working with difficult/challenging clients and issues are explored, further refinement of techniques is honed, and additional advanced techniques are demonstrated and taught.

Pre-Requisite: EFT Level 1 and 2

A sampling of the material to be presented includes but is not limited to:
Advanced Reframing Techniques
Parts Work
Intro to Matrix Reimprinting techniques
Additional Creative Techniques not taught in Levels 1 and 2
Creating Your Own EFT Approaches
Ultimate Truth Statements
Further instruction on EFT Ethics, Professionalism and Scope of Practice
Session Notes & Client Records

Participants who take this program will be issued a Certificate of Attendance that they have completed EFT Level 3. This step is required to obtain the EFT Advanced practitioner certification through AAMET.

Alina Frank and Dr Craig Weiner have taught and mentored thousands of individuals and professionals throughout the US and Canada and are sought after speakers and presenters in the field of EFT instruction and EFT practice development.

Location
The training is held in beautiful and serene, Langley, Whidbey Island, WA at The Bayview Schoolhouse, 5611 Bayview Rd., Langley, WA 98260. The ferry ride to Whidbey Island is approx. 15 minutes and the drive after exiting the ferry is approx. 10 minutes. There is plenty of free available parking.

Whidbey trainings FAQs
https://www.efttappingtraining.com/faq/

Your Trainers
Alina Frank and Craig Weiner are certified Matrix Reimprinting trainers and the creators of the Matrix Reimprinting EFT World Summit which reaches tens of thousands of people worldwide.

Continuing Education
Licensed professionals may inquire into their own state board licensing requirement for application of 12 CE hours.

Cancellation Policy
You can receive a refund (minus $50 admin fee) up to 3 weeks before the workshop is scheduled to begin. We can also give you credit towards a future training/workshop of your choice.

https://www.efttappingtraining.com/aamet-eft-level-3-langley-wa-december-1-2-2018/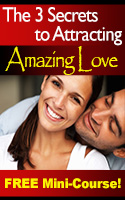 Discover the 3 Keys to
Finding Lasting Love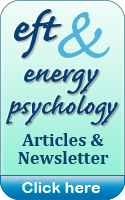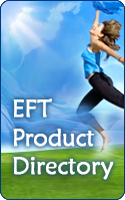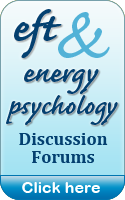 EFT never ceases to amaze me! The process is gentle and often provides benefits where other methods fail.

— Dr. R. Vergini, MD